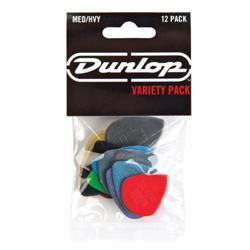 Dunlop Pick Variety Pack Light/Medium
Dunlop Model PVP101

Dunlop Pick Variety Pack Medium/Heavy
Dunlop Model PVP102

Dunlop guitar picks are globally recognized as the industry leader in quality, design, and innovation. With picks in a variety of textures, shapes, and materials, we offer something for everyone. With the Dunlop Pick Variety pack, beginning and experienced players can sample our most popular picks in one convenient package. 12 Picks per package.